Haibike Nduro Electric Bikes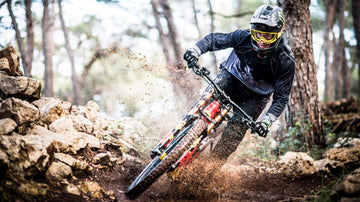 The Haibike NDURO range of electric bikes represents the pinnacle of electric enduro bikes, engineered for adrenaline-fueled descents and rugged trails.
These robust machines boast formidable power, marrying high-performance motors with sturdy frames, conquering steep inclines and technical descents with finesse.
With advanced suspension systems and precise handling, NDURO bikes offer uncompromising stability, instilling confidence in challenging terrains. Customizable settings and durable components cater to professional riders seeking extreme adventures.
Blending innovation with durability, the Haibike NDURO series sets new benchmarks in electric enduro, embodying the spirit of conquering rough trails and pushing the boundaries of exhilarating off-road experiences.
Can't find the Haibike NDURO electric bike you're looking for? Fill in our special order request form and we'll do our best to source it for you!
The Haibike NDURO range of electric mountain bikes are the for most aggressive of riders. The Enduro/Downhill riders who want to skip the uplift queue and get that one extra run to the bottom in before the sun goes down.
The Haibike NDURO model range are designed for Enduro/Downhill style riding and as such, all have 180mm of travel in the form of Fox, Rockshox and Ohlins components. The NDURO suspension set up is built with the "heavy hitters" in mind but will be equally happy taking up more leisurely rides and simple trails.
Haibike have used multiple motor manufacturers over the last several generations of the NDURO model line however currently, they are exclusively Yamaha powered.