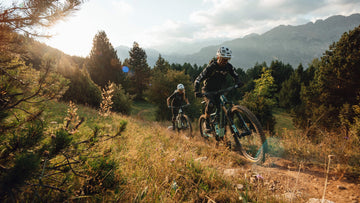 Electric bikes.
It's what we do.
Who Are We?

We are at heart, experienced cycle enthusiasts.

Our roots are in traditional cycles, starting out with cycle shops in the South of England, quickly expanding into a specialist eBike sales & distribution centre.

We live, breathe and ride electric bikes everyday.
It's what we do.

Our experience has grown over many years to be the largest eBike specific supplier in Europe. Keep reading to learn about what makes us special and meet our specialist team of experts.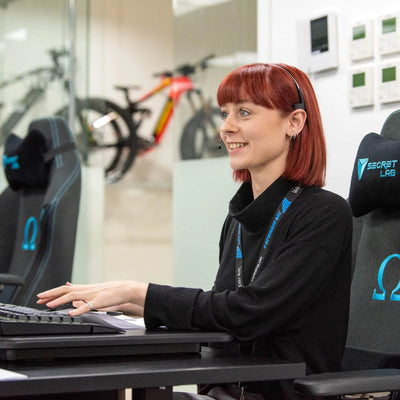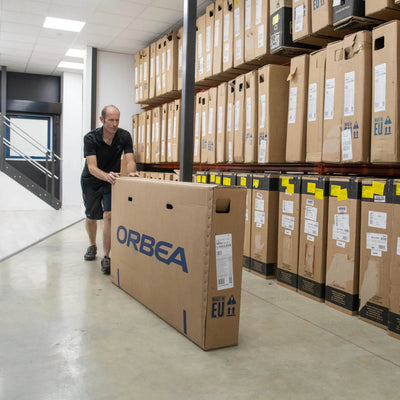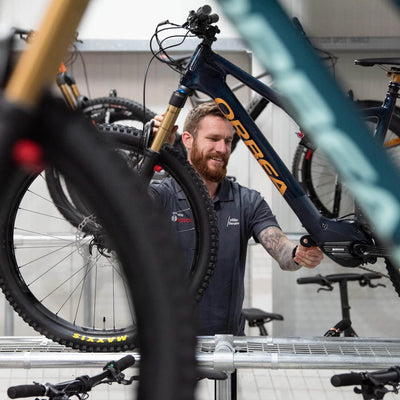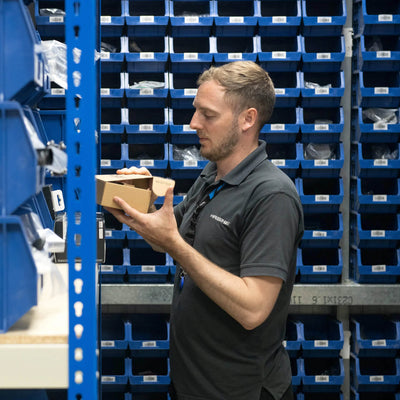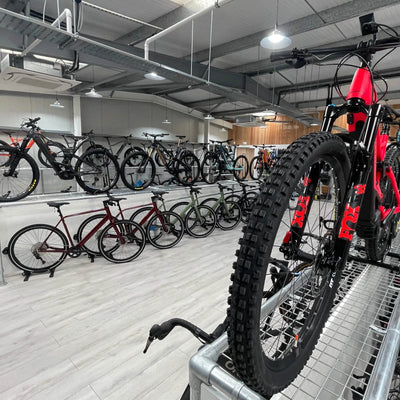 2008

Where it all began: We opened our first shop offering regular bikes alongside eBikes

2010

We started our brand portfolio with Raleigh electric bikes

Launched the new e-bikeshop.co.uk website

2012

Opened our second bicycle shop, focusing more on eBikes

We took on Haibike being the first official UK dealer

2014

We expanded our brand portfolio with Moustache & Lapierre

Opened our first eBike specific sales & distribution centre

2016

Expanded our sales & distribution centre across two buildings

We expanded our brand portfolio with Scott & Gocycle

2018

Expanded our brand portfolio with Orbea & Tern

We won our Business award from Theo Paphitis

2020

Moved to a brand new state-of-the-art sales & distribution centre

We doubled our team in both sales and workshop techs

2022

We replatformed and launched a brand new website


Alongside this we took on a fresh new look, feel and logo
You Won't Be
Disappointed
"This bike has given me the enjoyment I always craved. I no longer think oh no that climb again! Now I can go anywhere & stay with anyone. So thanks, if you read this just go & buy one - you won't be disappointed! Cheers."
Read more

Read more at
Our specialist team
We aim to give you a personal service and differ from others as we are the specialists in the eBike world to make sure you get the right electric bike that is practical & suitable for your needs. We're here to offer you any after sales support, from servicing to repairs. We're on hand to make sure your eBike experience is the best experience! From start to finish we are the one stop eBike shop.
Hayden

Workshop Assistant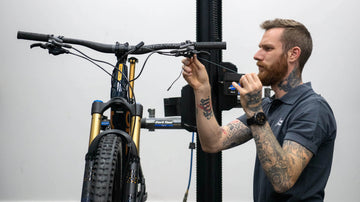 In-House eBike Technicians

All bikes are properly built in our workshops to the highest standards by our professional technicians.

We undertake the latest training from all of the systems in our growing range. Our workshops have built in diagnostic equipment, so, if an issue is ever to arise, we have the answer straight away.
Our aim is to have you riding your electric bike as much as possible. We offer a booking system to our customers so that we can turn bikes around quickly (often same day!). Without needing to make multiple trips and being without your eBike.

We can offer this fast service because we only service and support electric bikes purchased from us, that way we can 100% support the products that we sell.
Awards & Accreditations

E-Bikeshop Win Business Award By Theo Paphitis
E-Bikeshop awarded ex BBC Dragons Den star Theo Paphitis' prestigious business award. Setup to reward & promote business entrepreneurs.

Out of 329,000 business' nominated, just over 2,000 were selected by Theo Paphitis himself as successors to the SBS club. That's a ratio of not even one percent, in fact, 0.68% to be precise!

E-Bikeshop Win Business Headline Awards
E-Bikeshop won the Headline Award in a campaign to find Britain's top, most successful companies.


E-Bikeshop Gain National Business Leaders Status
E-Bikeshop was awarded National Business Leaders of the year at the Houses of Parliament.

We did 'The Best Electric Mountain Bikes' with GQ mag, our Haibike won their vote. We even pinched Sir Bradley Wiggins Jaguar 550bhp team SKY car fitted out with bike racks, to get to & from the bike parks!

We're delighted to be working with TFL (Transport for London) to promote the use of eBikes in London. Our collective efforts will help to make London a more active, healthy, cleaner and rider friendly city.
Stuff magazine featured one of our Lapierre eBikes on a long term test. They loved it and rated it 4/5 stars, quoting: "when the rest of the group are exhausted, you'll get in another trail before home time."

We are proud to have reached over 1.8m minutes watched on our YouTube channel. It's great to see visitors from all over the world connecting and utilising the benefits of E-Bikes at different places.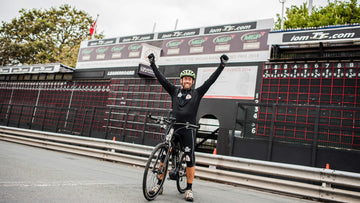 Electric Bike
World Records
Long Distance eBike Record
Yes you heard it right!
We are very involved with eBiking as a sport. We like to set new challenges and promote the use of eBikes at the same time. We are now recognised for progressing the eBike market in the UK.

The long distance record involved undertaking a slightly longer world record. Travelling over 20,000 km across Europe on 2 of our Haibike Trekking RX electric bikes.

This beat the previous unofficial record of 16,047 km. The ride started at the eBikeshop HQ in Farnham, Surrey.

Over 12 months of cycling around the UK, Europe and Scandinavia it proved to be an amazing journey!
Fastest eBike Guinness Record
We supported eBikeshop Owners Club member Mat Dibb, on a mission to set a new world record: The fastest eBike round the Isle of Man TT mountain course. Recorded by Guinness World Records.

Not only was a whole hour knocked off the previous record, but also over £2000 raised for charity at the same time. The route was tracked on Strava, this showed just how tough the course was. Travelling a distance of 38.2 miles in total covering over 2800 ft of elevation.

The toughest part was the last 1300 ft climb. Lets hope the locals don't come chasing as Mat sets 32 new unbeatable king of the mountains during the event!
We Promote The Use of eBikes

E-Bikeshop MD, Martin was invited to BBC Broadcasting House for a live interview on BBC World News.

BBC World News is the BBC's international 24-hour news & information channel. Broadcast to over 400 million, in more than 200 countries & territories across the globe.

The interview topic, the global growth of the electric bike market and why big players are getting involved.

We were proud to help T3 magazine with a crazy idea: 'How to Survive a Zombie Apocalypse'. The Mercedes G-Wagon followed by a Haibike E-Bike in the woods proved the best tech for getting away & escaping!

Mayor of London at the time, Boris Johnston enjoyed campaigning and faster travel in London on one of our Haibike electric bikes. Great to see politicians reaping the real benefits of travel by E-Bike!
We were the first to feature an eBike in motor bike focussed Dirt Bike Rider. They quoted: "I rode places I have never ridden before simply because I could. The energy you save for the real fun bits is priceless."

We had loads of bikes featured in the Electric Bike Magazine, many awarded in the process. We also wrote and published a series of articles with them covering major topics around buying electric bikes.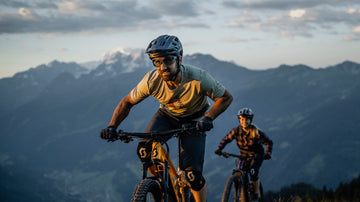 LET CUSTOMERS SPEAK FOR US
Thank you for an easy, stress free order.
Thank you for my perfect bike.
Elizabeth
Wow, what a bike.
Great service from start to finish.
Stuart
All parts fitted and working.
Highly satisfied excellent service.
Philip
The customer service was top draw.
Fully informed all the way.
Merrick