Haibike Trail Electric Bikes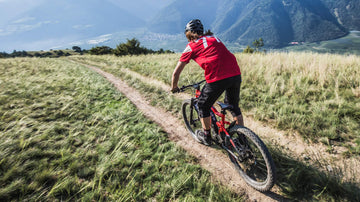 Haibike's electric trail bikes epitomize the synergy of power and agility, transforming trails into thrilling playgrounds.
These electric wonders marry cutting-edge motors with rugged frames, propelling riders through challenging terrain with ease. With precision-tuned suspension and responsive handling, they offer unmatched control, conquering steep climbs and technical descents effortlessly.
Versatile and adaptable, these bikes cater to various skill levels, providing customizable settings and enduring battery life for extended adventures.
Haibike's Electric Trail range redefines trail riding, amplifying the joy of off-road exploration, and empowering riders to conquer new heights while experiencing the exhilaration of electric-assist trail biking.
Can't find the Haibike Trail electric bike you're looking for? Fill in our special order request form and we'll do our best to source it for you!
Haibike's range of electric trail bikes are designed for less aggressive, multi-surface or terrain riding. Paved roads, single track, gravel paths and forest trails are where the Haibike trail electric bikes really excel.
Many riders new to electric mountain bikes or just mountain biking overall start off on a Haibike Alltrail or similar model. Their lower price points make them exceptional value, especially when just starting out and they provide a solid platform from which to grow as a rider. Easily upgradeable, lots of riders will either stick with them for the lifetime of the bike, or upgrade to an AllMtn or NDURO model when it makes sense to their riding style and skill.
Absolutely! The Haibike trail bikes all use standard bicycle industry parts. Their brakes, gears and suspension are the same as you can find on many other ebikes along with ordinary bikes and many parts are cross compatible, so you can upgrade parts on the bike as your skills improve, increasing the length of time you can extract value from the bike.