Lapierre Electric Bikes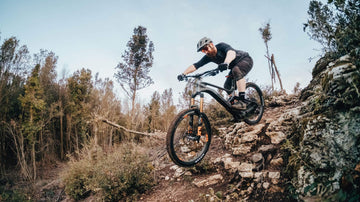 Lapierre has been at the forefront of the cycling industry for some time now. They have been creating beautiful machines for over 60 years, succeeding in each genre of cycling.
The French manufacturer prides itself in quality & design. The heart of their production is still where it all started – Dijon, France. The step into the eBike market was an obvious one for Lapierre who have always been known to be ahead of the game. They could use all their design & innovation skills already achieved in the biking world, add this to the latest tech from Mahle & Fazua eBike systems - this has to be a winner!
After considerable time in development the official Lapierre Overvolt was born. Lapierre's first all mountain eMTB, it's the start of a new era. Mountain bikers can now ride longer, faster & harder! With the design input from their very own Nico Vouilloz (10 times MTB world champion) the range is equipped with the latest components.