Tern Electric Folding Bikes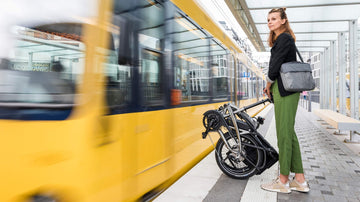 Tern are market leaders in unique electric bikes powered by the mighty Bosch eBike system. Bringing bikes to riders to suit everyday practical needs of the modern rider.

We've been searching for a fully equipped, lightweight and agile eBike for some time now. Finally we've found it! It's called the Tern Vektron! The ideal folding electric bike - Suitable for both leisure and commute riders alike. Fully un-folded and back folded in 10 seconds. What's not to like?
Alongside this we offer the Tern GSD, this electric bike is built as a do-it-all tool to carry goods, transport kids or commute with luggage. In fact it's so versatile we've seen many different uses for this bike over the years.
Can't find the Tern electric bike you're looking for? Fill in our special order request form and we'll do our best to source it for you!