Scott Addict Electric Bikes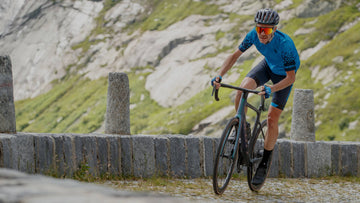 The Scott Addict RC electric road bike range signifies a new era in cycling finesse, merging precision design with electrifying performance.
These bikes redefine speed and efficiency, seamlessly integrating electric power with sleek frames for an exhilarating ride. With responsive handling and enhanced aerodynamics, they propel riders with ease through urban streets or open roads.
Crafted for speed enthusiasts, they offer customizable assistance modes for varying terrains and riding styles. Built with top-tier components and enduring batteries, they ensure reliability and extended rides.
The Addict RC series showcases Scott's dedication to road mastery, delivering a thrilling electric experience, setting new benchmarks in performance and agility.
Can't find the Scott Addict electric bike you're looking for? Fill in our special order request form and we'll do our best to source it for you!
The best Scott Addict eRIDE RC model is the one which makes the biggest sense in terms of value to your riding. If you are a new or only very casual road cyclist, the Scott Addict eRIDE RC 30 would be all the electric road bike you ever need. If you're previously (or still!) of competing level, you would be better served by the Scott Addict eRIDE 10 or above. Take a look over the specification and pick the model which offers the specification you need.
While the Scott Addict eRIDE models are rate to around 80 miles of assisted riding, they're also super light weight and so its very easy to spend a lot of your time above the UKs 15.5mph legal limit and so riders often far exceed this figure.
Generally the top end models are the lightest options however the whole Scott Addict eRIDE model range generally comes out lighter than their closest competition, often tipping the scales at under 12kg, which is incredible for a road bike carrying a motor and battery. The two lightest models are the Scott Addict RC 10 and the Addict RC Ultimate.