Moustache Electric Bikes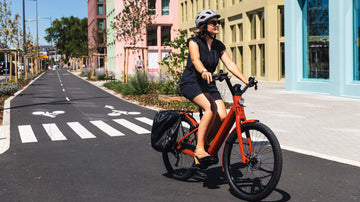 The French manufacturer Moustache only makes Bosch powered eBikes. This is important as it means that they can focus all their time and energy on this one concept.
Moustache shows its true passion and focus within the overall design and finish of their eBikes. They appear to operate a 'only perfect' policy. If something is not quite right it won't be released until it's perfect. You can sense the passion within these electric bikes the second you see them, every single component on the official Moustache eBikes have been well thought out with a long design and testing process to keep to their 'only perfect' policy.
For Moustache, riders are the priority. The rider is at the centre of their thought and development process. Moustache have a desire to offer eBikes that are both unique & rewarding by combining ease of use, design and comfort. Moustache know that a quality eBike can be a source of pleasure, whether it be for urban use, for recreational rides or for more athletic purposes.
Not only are Moustache based in France but they also build their eBikes, test and design them there too. They implement the Bosch eBike system onto all of their electric bikes so it's the very latest motor technology from Germany.
Can't find the Moustache electric bike you're looking for? Fill in our special order request form and we'll do our best to source it for you!