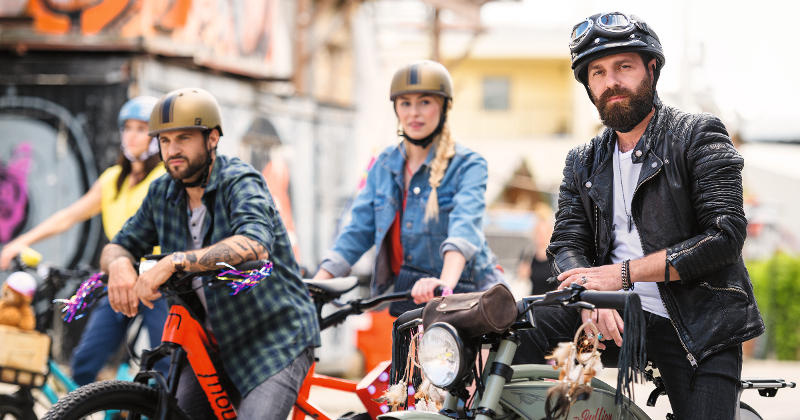 New Bosch 2020 Performance CX eBike System Confirmed
By Martin Brown |
What's new for Bosch electric bikes in 2020? The Bosch Performance CX eBike system for 2020 boasts a load of new features. Keep reading to learn more…
What do we know?
Let's start by saying the below hasn't been officially announced. We're merely speculating what may be to come. We expect Bosch to unveil official 2020 release notes later on in June 2019.

*UPDATE: Please see all details now confirmed below.
Where is Bosch now?
Bosch has clearly been the leading manufacturer of eBike systems across Europe for the past few years. This is evident by the sheer number of Bosch powered electric bikes to hit the market to date. Plus, the number of eBike manufacturers who have opted for the Bosch in favour of their superior quality, reliability and support. This will be the same for 2020. Bosch now celebrates 10 years of Bosch eBike Systems.

Bosch has been creating waves with new releases to date. This includes the new Active & Active Line+ systems which were properly released last year for city electric bikes and we're expecting another big one shortly on the eMTB front for 2020.
This comes by way of a brand new 2020 Bosch eBike motor setup, bigger battery and improved user interfaces. Which we'll delve more on each below...
What's new for Bosch eBike in 2020?
Bosch Performance CX 2020 Motor
Firstly, let's say that we don't expect a new name for the current eBike eMTB motor. We expect Bosch will keep it called the Performance CX drive unit for 2020.
Seems strange? The Performance CX represents the pinnacle of eMTB motors. We expect Bosch to keep the same name in terms of model line up moving forward in 2020 and thereafter.
What's different?
The new 2020 Bosch Performance CX eBike motor will be better in every way. It's expected to be around 20% more compact, which will offer more flexibility to bike manufacturers when integrating the 2020 Bosch motor. In particular, on full suspension electric bikes where this is more important due to the suspension linkage.
It will allow for a more 'hidden' integration; which seems to be the way the market is going, following the PowerTube batteries. These are mounted within the frame which was released in the back end of 2017.



At the same time as being smaller, the 2020 Bosch eBike CX motor should be around 25% lighter. The current Performance CX motor weights in at 4kg. Whereas the new 2020 unit should weigh in at just below 3kg.
Design changes for 2020?
The whole drive unit internal design will change in terms of the electric motor. We hear that the electric motor portion is a more compact design within the drive unit itself too.
We heard a rumour that the Bosch will keep a minimal internal gearing for 2020. This allows for a smoother torque curve and better performance at the optimum eBike pedalling cadences.
Whilst it's still internally geared, the new design will use a standard chainring on the outside; meaning that drag from the motor is almost nonexistent. Great news for electric bikes!
| | | |
| --- | --- | --- |
| | 2019 | 2020 |
| Max Assistance | 300 % | 340 % |
| Max Torque | 75 Nm | 75 Nm |
| Max Cadence | 120 rpm | 120 rpm |
| Weight | 4 kg | 2.9 kg |

Changing to a regular size sprocket over the older small eBike sprocket format, allows Bosch to increase the torque applied too. *UPDATE: Now confirmed it's 75Nm & up to 340% assistance.
Bosch 600Wh eBike Battery for 2020
Bosch will release a new electric bike battery pack for 2020. Likely codenamed 'PowerPack 600' which represents the 600Wh capacity. This will offer 20% more range over the existing Bosch eBikes with a 500Wh battery. Obviously, a significant increase over the previous 300 & 400Wh.
Bigger eBike battery capacity for 2020
Due to battery cell structure, it could be likely that the 600Wh battery will actually be a slightly higher capacity (possibly around 620-630Wh). Bosch will probably call it the 600Wh PowerPack, this keeps numbers simple in the product line up and for the consumer too. It makes sense.

*UPDATE: Now confirmed it's a 625Wh Bosch Battery.
The new 2020 Bosch battery will fit into the down tube of eBikes, very similar to existing models. So it's completely hidden and protected in the frame. Bike manufacturers will likely have to change eBike frame designs for 2020. The battery is rumoured to come up a little longer (around 7cm) than the current PowerTube battery setup. This allows for the extra battery capacity.
It's also possible we may see a new smaller capacity battery. Up until now, it's only been 500Wh and the new 600Wh. But it could be likely Bosch will also bring in a 400Wh PowerTube battery to complete the range too.
New Bosch 2020 electric bike display interface
On top of the new battery and motor setup, we also expect Bosch to release a new display 2020 interface too. What started with the Intuvia display, escalated into the Nyon, Purion and Kiox displays. We expect to see a new Nyon style device, possibly in a portrait format. Likely slightly smaller to match the styling of the latest Kiox display, which was introduced in 2018.



The Kiox display came setup with Bluetooth. We expect Bosch to expand on this for 2020, bringing new connectivity features. Although software-based, we expect these to offer more control over your eBike. Likely not just on the E side of things but possibly to components too, like suspension for example or GPS anti-theft tracking. But we'll have to wait and see.
We also know that Bosch will be bringing an update to Kiox soon which will allow the user to connect to the eBike Connect app via PC or smartphone. It will deliver recorded data to the app or online portal with synchronised ride data. Similar to what is already possible on Bosch Nyon.
When can you expect the new 2020 Bosch eBike system?
We expect Bosch to announce the 2020 electric bike system in brief later on this month (late June 2019). With the official release around EuroBike 2019, which takes place on 4th - 7th September 2019. Dealers will be able to get up close and personal with 2020 Bosch gear.
We here at eBikeshop expect to ride the new system later on this month in a secret preview. So we'll have plenty to report back soon.

We expect to start seeing releases of 2020 bikes around September time with pre-orders starting around October and new 2020 Bosch equipped bikes shipping in the new year.
Can you fit the 2020 Bosch system to your existing eBike?
Simply put, it's unlikely. There is a chance the new 2020 Bosch electric bike display will be backwards compatible with slight software tweaks. Which we have seen on eBikes in the past.
In the back end of 2018, the Kiox display was announced on some 2019 electric bikes. It only came on stock OEM bikes equipped with Kiox. We expect Kiox to be available in 2020 to the end consumer as an upgrade.


However, the eBike motor will definitely not be backwards compatible as it uses a completely different mounting and therefore a different electric bike frame design.
Likewise, the 2020 Bosch battery is longer than the original. So it will not be a simple pop-in to older electric bike models. We have seen some eBike frame manufacturers put the extra room in existing models. This allows for a larger battery pack. But it's likely different hardware would be required and this is only on a handful of electric bike models.
It's also likely some smaller eBike frame designs like X-Small & Small may not benefit from the 600Wh Bosch battery. This is because the down tube has to be slightly longer to accommodate it. It really comes down to how well frame engineers can design & accommodate the design.

Check out our full range of Bosch powered electric bikes here:- Bosch eBikes.
Let us know what you think in the comments below?...