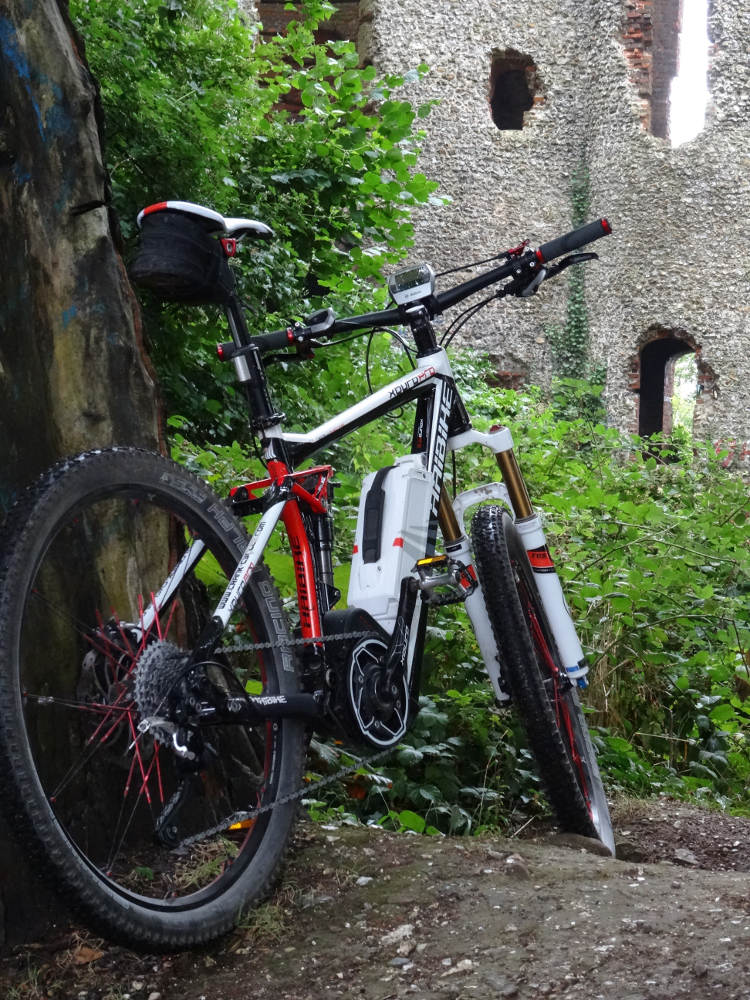 Customer Haibike RX Pro Update after 6 months
By Martin Brown |
How much have I used the bike?
I get out most weekends and the rides cover 10 to 25 miles. The terrain varies from steep climbs, long energy sapping climbs (so my buddies tell me who don't have a Haibike) and lots of flat boring stuff. A guess would be 500+ miles covered.
Has it been reliable & have I made any upgrades?
Yes and Yes. The bike has never let me down and battery usage is excellent - I have never used more than 2 bars of battery power. Upgrades - I had the dongle fitted but found the assist was not my issue it was the size of front sprocket, going flat out in 10th gear would see 24.6 mph. Martin fitted a new larger cog and it's really improved the bike. Without dongle about 17mph and with dongle about 28mph, the pay off is climbing is compromised (not really an issue as the motor takes care of steep hills), as a result dongle is disconnected most of the time. Issues with Dongle, A few minor, battery life is shorter but not enough to cause concern, if used on the road the bike is illegal (but excellent fun keeping up with cars in a 30mph limit, not that I have done this of course), the speed on dash is incorrect after 10mph (x2 required) i.e. speedo reads 7.4mph but actual speed is 14.8mph also the trip distance seems to suffer similar issues (not got to the bottom of this one yet but the Iphone app. Runtastic shown about 4 miles more than the bike trip recorder, without dongle distance is about same).
Is there anything I don't like?
I am used to a slightly slower turn and I am still getting used to the steering, its quite fast, I slow down for turns more I did on my other bikes, when I exceed 17mph (no dongle) it feels like the brakes have been applied, my cycle buddies occasionally moan because they can't keep up, having to lift it over fences/gates etc (its not the lightest of bikes (but not that heavy for an E-bike).
What I do like?
Everything about the bike (except bits above), it's the best bike I have owned, I can't wait until my next ride, climbing that steep hill at 16mph is amazing, the 20mph head wind that we all hate is a breeze (Petes Pun), friends moaning they can't keep up, receiving comments like "fraud", "cheat", "lazy" and so on which I find highly amusing. My health/strength/fitness has improved - when I got the bike it was on Turbo setting most of the time now its ECO or off and only changes for hills or the last few miles on the way home, so for all that say E-bikes don't help with fitness I would have to disagree. Other cyclist want to talk about your bike and when they have a ride the smile on their face says it all..
Summary
I love my Haibike and would buy another one without hesitation. I ride for fun, I like to explore and I have been places I would never have found without a bike, my Haibike has been a real bonus by having a bit of assistance just when you need it. I used to do Green lanes on motorbikes and quads but these lanes are slowly disappearing, luckily no issues for cycles yet. I have a kit car and this year have used it 5 times, why would I want to be in a car when I can be out with friends cycling (car for sale).
Final word
Whilst writing this I wondered if what I had written was true so I decided to go for a short ride on my old Bike (A Cube value 3k approx, not an E-bike), I love my Cube and have never had any issues with it but within the first 10 minutes I was wishing I was on my Haibike, everything about the Haibike feels better, I turned a corner as was greeted with a gentle breeze Doh – No one to help no motor. "cheat", "lazy", "Fraud" maybe but who cares, I'm out there doing it not sitting indoors thinking about doing it. Southdowns way planned for next year 100 miles est climb is 10,000ft (over many hills), can't wait...
Read Original review after purchase
View the full specification of the Haibike xDuro RX 2014 model