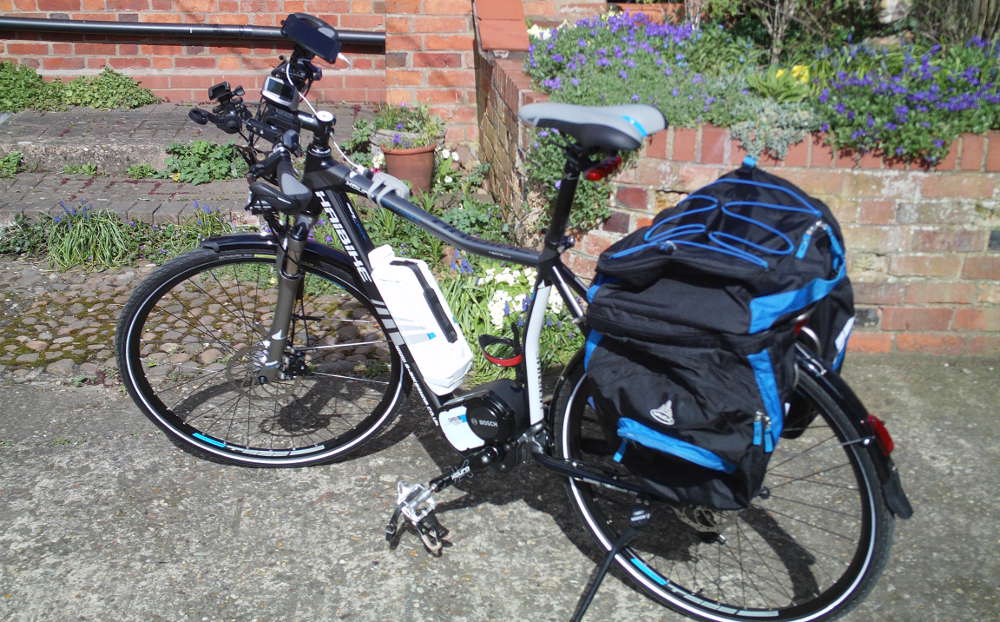 Customer Review - Haibike xDuro Trekking SL 2014 eBike
By Martin Brown |
Just a note to say how delighted I am with the bike, I have been out this morning on a glorious day covering 35 miles up hill and down dale.
Everything has exceeded my expectations and the machine is a delight to ride both under power and with power off.
Yesterday I travelled from my home near Rugby to meet up with Martin at Crank Cycles (e-bikeshop.co.uk) at Alton in Hampshire to see the 2014 Haibike xDuro Trekking SL. I have been dithering and delaying the purchase of a pedelec for some time so finding things a little tiring on my legs on my Longstaff road bike I decided to take the plunge.On arrival Martin described the whole machine demonstrating all the features and equipment and answering my many questions patiently and fully. Despite it being Saturday and the shop being busy I was not rushed and a few hours later my new e-bike was in the car heading back to the Midlands.
Naturally I was keen to give my Haibike an outing as soon as possible so a round trip of 35 miles (all done with a huge smile on my face) was easily accomplished. So how was it on the road ?With the power off the bike rides beautifully and feels stable and sure in head and cross winds just like a normal machine. Under power the Bosch motor hums reassuringly whisking you up previously difficult climbs.The ease of riding without power means the range is extended to around 80/100 miles using a combination of power settings.Am I pleased and impressed with this machine ? Absolutely I am, from it's unique 27 gear range, it's iPhone output on the control panel, it's hub dynamo: everything about this bike oozes quality so if you are dithering and delaying as I was stop now. It's the future.Click here to view the full specification of the new 2015 model -
Haibike xDuro Trekking RX 2015 Electric Bike