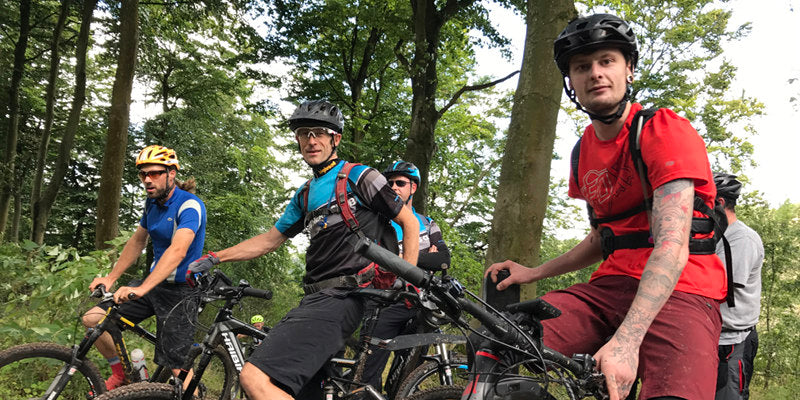 E-Bikeshop Owners Club Ride: QE Park September 2016
By Martin Brown |
On Sunday 25th September the E-Bikeshop Owners Club Ride took place at Queen Elizabeth Country Park, Petersfield.
Another action packed event with lots of great eBike riding. We met at the main car park for 10:30am and set off to tackle the Red and Blue route across QE Park. In all a great ride with no mechanicals. A couple of falls, but everyone got back up! The next electric bike ride will be at Woburn Bike Trails at the end of October. Already live on the club events section, you can sign up now. We will of course publish all the photos of this ride on the ebikeshop club page in the next few days, don't forget to tag yourself in them.
The E-Bikeshop Owners Club is a closed group of riders, if you have purchased a eBike from us and want to get involved, please get in touch.