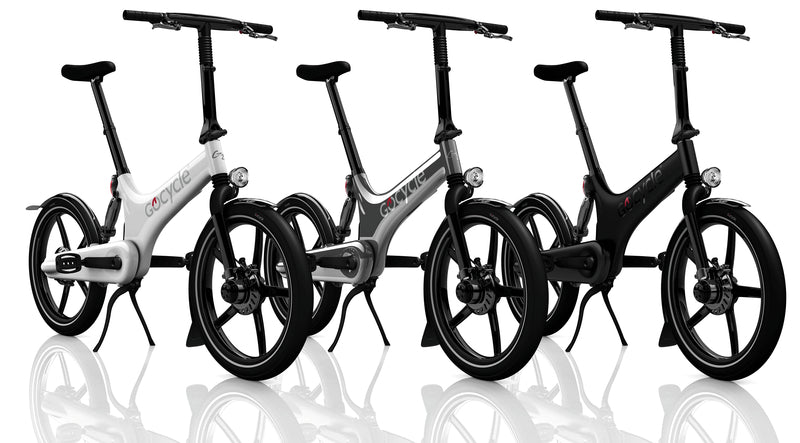 New authorised Gocycle premium reseller in the UK
By Martin Brown |
E-bikeshop are proud to announce that from today we are an authorised Gocycle eBike retailer in the South of England on the Hampshire / Surrey border. This means that we will have the full range of electric bikes, all colours and all accessories on the shelf to hand. Gocycle G2 is the worlds first versatile, lightweight and compact electric bike. Its unique approach offers a true riding position despite its compact design.
Simple, clean and efficient
Director of e-bikeshop Martin Brown says:
"We are excited to be working alongside Gocycle to promote these eBikes in the UK. After all it is a British design, designed in London by an ex Formula One engineer! At present we are extremely successful with the eMTB, Trekking & Road electric bikes that we already offer, however we have been searching for a while for something that fits alongside our current full sized eBike range, as a stowable bike that can be stored when not in use. This is where the Gocycle fits perfectly (excuse the pun!)."


The Gocycle G2 also benefits from the fact that you can compact it down and stow it away in confined storage spaces. This is a real benefit over other eBikes, for all those looking to store their lovely cycle, be it in the boat, back of the car, under your desk at work or even under the stairs. Gocycle is the answer!
Why we like the Gocycle G2?
E-bikeshop took a liking to the neat electric bike after having one on loan for a while and fell in love with the true practicalities of the Gocycle G2. It's so simple to use, you literally just get on and pedal. Everything is worked out beneath you as the electric motor in the front wheel matches perfectly what you are putting into the rear wheel.
It means that the power is very balanced and makes it a breeze to cycle around. It's just like riding a regular bike, but you can take your mind away from things like gear changes, power switches etc. and concentrate on what's going on around you. The fact that you can communicate using your mobile phone to control the bike's functions in different ways is really unique! You can read all of the Gocycle G2 features. We expect the Gocycle to be popular among our client base as a nice addition to their existing electric bike collection. We are holding stock of the full Gocycle accessory packs to compliment the eBike perfectly, we offer all sorts of options from commuter packs with mudguards, lights etc. to travel packs with folding pedals and storage / carry cases. Check it out here - Gocycle G2. Expect a full review shortly as we put the Gocycle G2 through its paces. Watch this space!