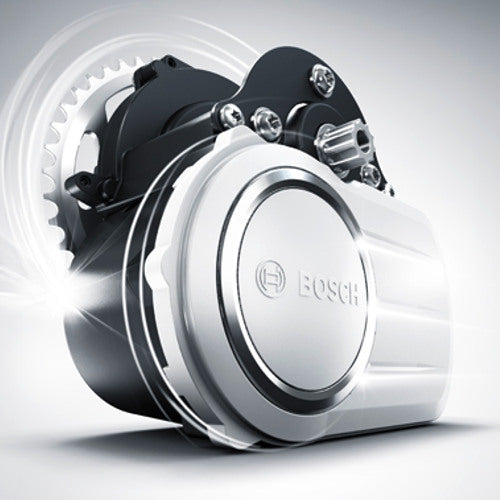 Fix for popping, cracking, clunking noise for affected Bosch powered eBikes
By Martin Brown |
Certain model Bosch eBikes were affected by a noisy popping on each pedal revolution.
The model years affected were between early 2012 and mid 2013. It normally occurs after the first few months of riding from new. Don't worry if this has happened on your eBike motor. It won't harm your motors at all. It does need attending too but in the meantime you can still ride your electric bike without causing any damage. Although wearing headphones is advised as the noise can get annoying. Official words from Bosch themselves-
"The noise does not result in damage to the drive unit, however, disturbs the driving pleasure."

The good news is that there is a fix, and whilst Bosch will refer you back to the original place of purchase, we have found many 'dealers' scratching their heads when it comes to resolving the problem. We have many calls where people have had multiple visits back to the dealer with no avail. We (as a Bosch UK Service Center) are now providing a service to fix this issue. You can click the link at the bottom of this post to purchase. After checkout we will call you to arrange a convenient time for your to bring your Bosch powered eBike in for inspection and to address the problem. Please check that it sounds the same as in our video below. It will be a popping noise at roughly the same point on every pedal rotation -
Please Note: This service is free to any of our previous customers on proof of original sales invoice. (Please call us prior to bringing your bike in) From around the time of the fault being noticed we then proceeded to address the issue on every new ebike that left us from that point. So the chances are if you purchased your eBike from us after May 2103 then you will be OK. Bosch have addressed the issue with a simple modification to any motor that comes on a 2014 eBike onwards.