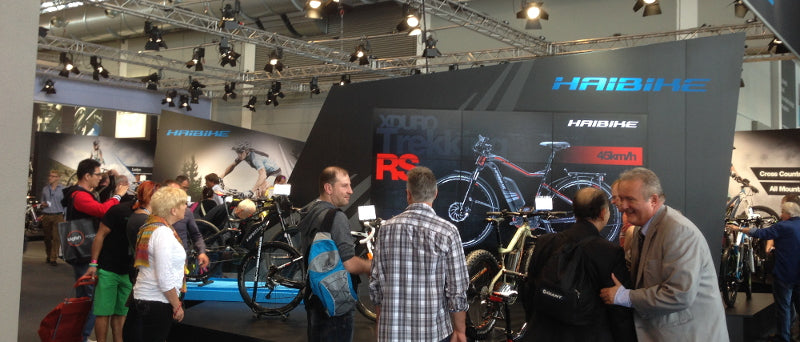 Meet Martin from e-bikeshop @ The Cycle Show NEC 2014
By Martin Brown |
This year some of the e-bikeshop team will be available at The Cycle Show 2014 @ Birmingham NEC. On the Sunday (28/09/2014) we will be taking bookings in advance for our new or existing customers to talk through the electric bike range and show what 2015 has to offer.
This years cycle show is set to be the biggest yet with the expansion into another hall and more exhibitors than ever showing off what's hot for 2015!
We will obviously be focussing on the eBikes. We will be happy to work through the Haibike, Raleigh & Moustache 2015 electric bike ranges. Some of which will also be available to demo on the electric bike test track.
Brand Stands - Haibike D29 Moustache K200 Raleigh D41
I can be called on the Sunday on this number in the event of any issues - 01252 279 279
All appointments are on a one-to-one basis so spaces are limited throughout the day.
Please book below and we will return via email to confirm your appointment time -
Appointment form now expired.