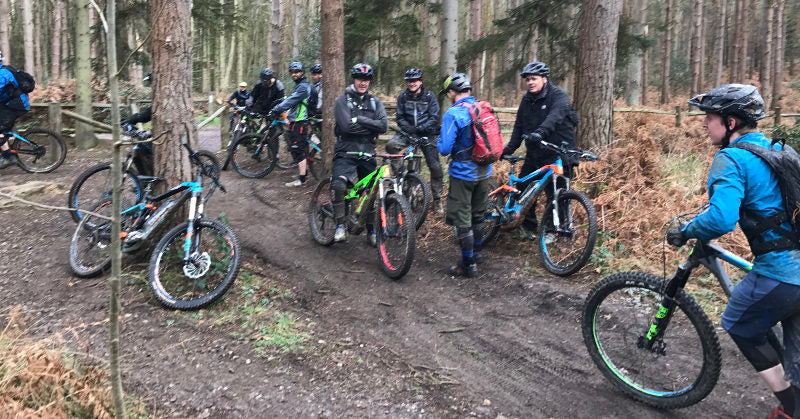 E-Bikeshop Owners Club Ride: Bedgebury Forest February 2017
By Martin Brown |
To kick start the season, the E-Bikeshop owners Club visited Bedgebury Forest trail centre.
For an action packed day of trail riding on electric mountain bikes on 26th February 2017. This was the first ride of the season and a good turnout for a cold winters ride. We had 15 riders in total to ride Bedgebury forest trail centre. We've visited this site once before about 12 months ago and it was great, so decided to include it in the 2017 calendar. After a short de-brief, we hit the trails, although it had been raining the night before the trails are well drained, which made for great riding and fast flowing trails. In total, we completed a full lap including both Red, Blue and a little Black section. We also had a break in the middle with a short stint of messing about in the bomb holes and did the famous 'Cake Run' a couple of times before committing to the cafe for hot drinks and cake! The next ride is up and live now on the Owners Club page. So take a look and click 'Join' to confirm attendance. We will, of course, publish all the photos of this ride on the ebikeshop club page in the next few days, don't forget to tag yourself in them.
The E-Bikeshop Owners Club is a closed group of riders, if you have purchased an eBike from us and want to get involved, please get in touch.