Cube Hybrid Electric Bikes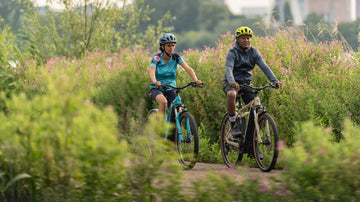 The Cube electric bike range offers a combination of great value & German engineering. Something for every rider with their wide range of Bosch powered electric bikes.
We took on Cube electric bikes due to their German design, reliable Bosch eBike system and being some of the most competitively priced eBike models on the market.
The official Cube electric bike range consists of over 100+ models of all variants. Therefore it was impossible to include the full Cube eBike model line up in our comprehensive electric bike range. We have selected the best 'key models' in the Cube eBike range from each category and will concentrate on these moving forward.

Models of Cube eBikes include Cube Stereo 160 | Cube Stereo 140 | Cube Kathmandu | Cube Touring | Cube Reaction | Cube NuRide | Cube Fold
Can't find the Cube electric bike you're looking for? Fill in our special order request form and we'll do our best to source it for you!