Orbea Gain Electric Bikes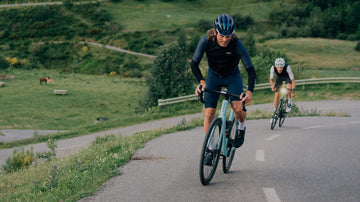 Orbea Gain electric road bikes redefine the thrill of cycling with their seamless integration of power and performance.
Engineered for road enthusiasts, these sleek bikes feature discreet electric assistance, blending seamlessly into the frame.
Their lightweight design, paired with the responsive motor, delivers an exhilarating ride, augmenting speed and conquering hills effortlessly. With customisable settings and enduring battery life, they offer extended rides without compromise.
Designed for both seasoned riders and newcomers, the official Gain series merges traditional road cycling with modern technology, providing an unparalleled and exhilarating experience on the tarmac, epitomising the perfect harmony between classic road cycling and innovative electric assistance.
Can't find the Orbea Gain electric bike you're looking for? Fill in our special order request form and we'll do our best to source it for you!
UK law dictates that the maximum assisted speed of electric bikes is 15.5mph however being much lighter than the average 23kg of an eBike at around only 13kg (the average weight of a non-E mountain bike) across the range, its actually very easy to exceed this speed although you'll at that point, you'll be on your own leg power!
The Orbea Gain range of eBikes is a bit of an anomaly when it comes to range. While many manufacturers stated range is difficult to achieve in normal day to day riding, the factory stated "up to 80 miles" of range of the Orbea Gain can be exceeded by riders who are only reasonably fit but ultra-economical with their deployment of the power and their choice of gears and cadence. Since the Orbea Gain models weigh only around half the weight of a hybrid or mountain ebike, its easy to spend a lot of time outside the range of assistance (above 15mph) and so many riders go much further than 80 miles on a single charge.
The Orbea Gain range of bikes are actually all next to identical, sharing the same frame, forks, wheels, battery, motor and controller. In most cases they even feature the same bars, saddle, seat post and other small components. The differences between all are the "group sets" - the brakes and gears. The D40 with Tiagra is the entry level model, aimed at new or lighter use road riders. The D30 with its Shimano 105 "everyone" group set is suitable for any rider and offers a reliable, high performing gear and brake system. The D30i uses the new Shimano 12 speed Di2 electric gearing.