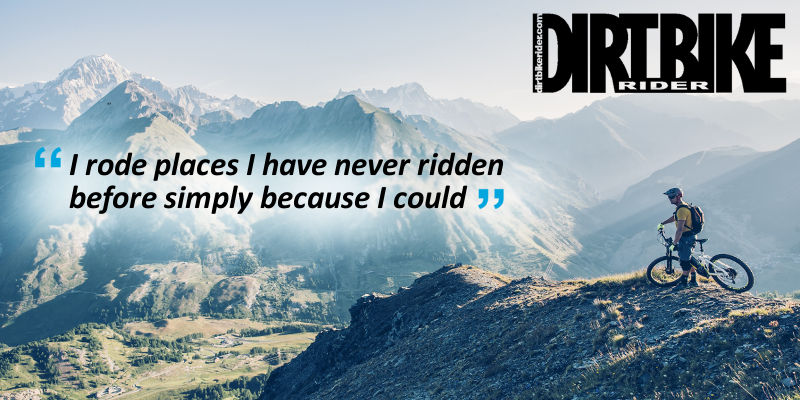 Haibike Electric Bike in Dirt Bike Rider Magazine | August 2017
By Martin Brown |
It's great to see a dedicated dirt bike magazine as prestigious as Dirt Bike Rider, swapping out throttle power over to pedal power with the Haibike electric mountain bike. Can a power assisted off-road bicycle offer up as much fun as a full on petrol powered dirt bike? Dirt Bike Rider Magazine jumped at the chance to test out the all new Haibike sDuro electric mountain bike. To achieve this Dirt Bike Rider Magazine have all been using the Haibike as frequently as possible for day-to-day tasks like nipping to the shops as well as going on lengthy rides both off-road and on. https://issuu.com/e-bikeshopuk/docs/pdfjoiner The Haibike sDuro All Mountain bike, powered with a Yamaha eBike drive system, bridges the gap between mountain bikes and the more traditional off-road machines Dirt Bike Rider Magazine is used to seeing. Unlike a motorbike, there's no throttle as such and the Yamaha motor that the Haibike sDuro AllMtn 6 is equipped with only comes in when you are pedalling. On the full power setting the Yamaha motor offers up to 280% assistance, meaning climbing hills become a breeze and building speed up on off-road trails is effortless & a whole lot of fun!

Quote from dedicated mountain bike nut, Tom Butcher:-
"I rode places I have never ridden before simply because I could. The energy you save for the real fun bits is priceless. The joy that was summoned from deep within is something few bikes give me."


Ready to get powered up with a new eBike? Check out the featured Haibike sDuro AllMtn 6.0