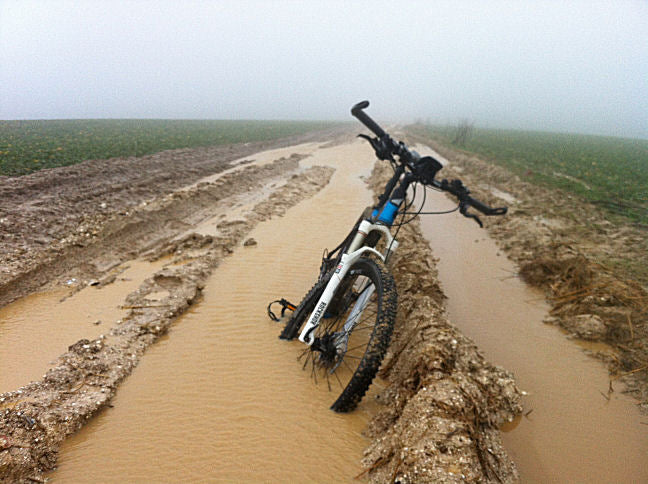 Haibike xDuro RC29 Customer Review 2014
By Martin Brown |
A new electric bike review just in from one of our long term customers who purchased a Haibike RC29 2014 model a few months ago.
Ian really puts his RC29 Haibike eBike through its paces so it was good to get some feedback from him as to how his new Bosch powered Haibike Electric Bike performs. We broke this down into a few simple questions..
Who am I?
50 year old male with a dodgy left foot. 6'4" 14 Stone.
Bike in question?
Haibike RC29 from Martin mid January 2014.
Why I chose this model?
The bike being a replacement for my stolen KTM. The RC being chosen because of the inverted motor coupled with a half decent specification.
How long have I been using this eBike?
The bike has covered 1800 miles in 10 weeks or so.
What do I use the bike for?
5 day a week round trip commute of 25 mile, in all weathers.
Have you made any tweaks to the Haibike RC29?
Weekend usage, off road pulling my daughter along on her Tout Terrain Streamliner (similar but better than the usual tagalong). The only modification has been to change the saddle and swap the tyres from the supplied all-rounder to Bontrager XR Muds.
What do you like about the Haibike RC29 in particular?
The bike performs extremely well both on and off the road. Pulling my daughter is a doddle even on the steepest hills. I do enjoy a fair bit of non electric mountain biking but this RC adds another dimension, I certainly would not entertain a 20-30 mile off road trip with my daughter on a regular bike but its a pleasure on the Haibike.
One word to sum it all up?
Hard to explain how good this bike is, but I would say Brilliant!
To view more reviews on the Haibike RC29 or for the full specification please click here.