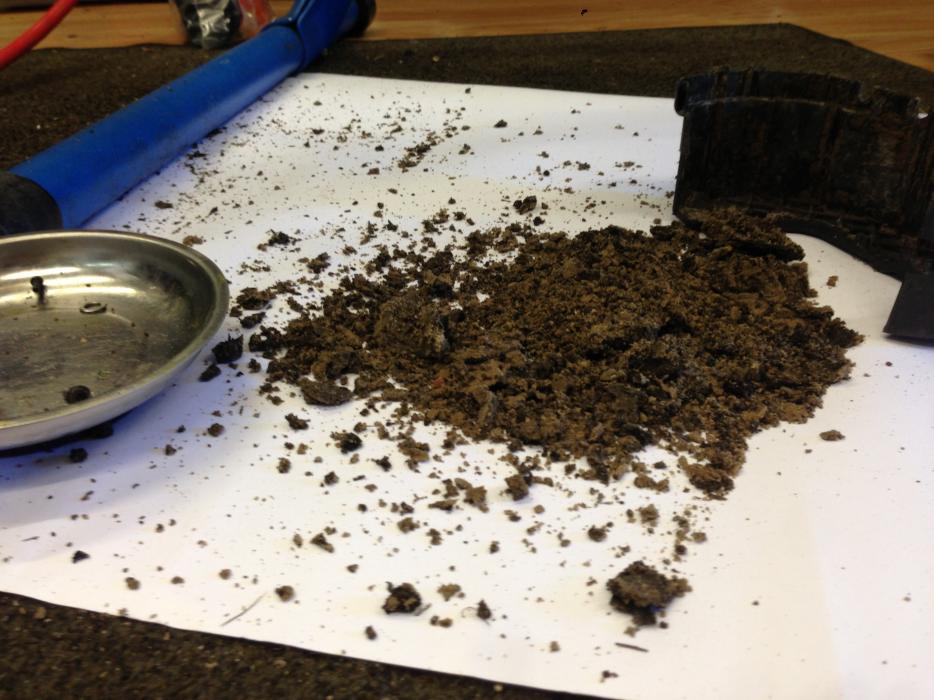 Why Bosch Motors should not be 'under-swung' on eMTB's
By Martin Brown |
Just come to fix the famous knocking noise / grinding on a Bosch motor this morning. I am used to working on nice clean motor internals with the inverted mounted Bosch drives.Couldn't believe what I found when I opened this one up..
I understand for town / commuter / trekking bikes the under swung motor doesn't matter too much about being so close to the tarmac, but I think on off-road machines shouldn't be configured like this and is asking for trouble.
The pictures are of the inside of the motor cover, but some of this had made its way into the actual motor gearing. It was a bit of a mess in there with dirt and grit. Makes me wonder how the motor could wear far more quickly in such conditions.The purpose of this post it not to slate under swung motors in anyway - BUT to make people aware that if you are using an under swung motor for mountain biking, its probably worth having the motor cleaned out regularly to avoid any decay of the motor and therefore ensure a good long term e-MTB'ng experience.
I normally work on Haibikes with the motor inverted up out the way. As they are mounted above the frame not only does it look neater and give more ground clearance but it is out of the firing line of all the muck that gets chucked up by the front wheel. Haibike have patented this design so no other manufacturers can mount the motor up in this way. See image above. Read more about how Haibike mount the Bosch electric bike motorView Haibike Electric Bikes that have the motor inverted